I can teach you how to use WordPress
Once you know how it works, using WordPress is pretty easy. But how do you get there? How about some personal WordPress Training?
You could read some books, look for articles on the web, watch some videos on YouTube, but it can take a lot of time and effort to absorb the information. I offer a shortcut. If you really want to learn how to run WordPress the right way in as short a time as possible, there's no substitute for a personal instructor.
Whether you're a WordPress newbie or you've been working with it for a while and need some clarification on the finer points, I can help.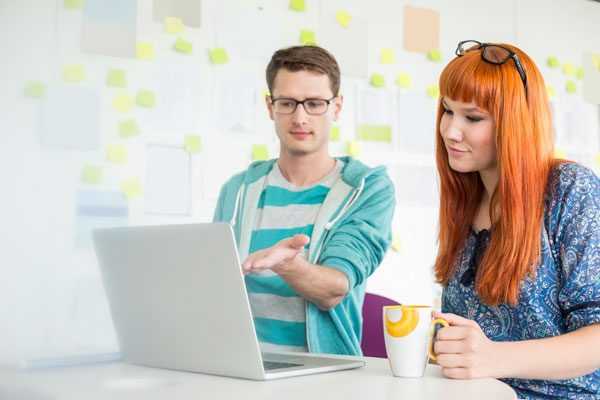 One-On-One Training
Personal, one-on-one, face to face WordPress training.
An expert sit with you and up to two other people and explain, step-by-step, how to to use WordPress, instructing you on how to accomplish the tasks that are important to you, advising you on the best strategies, and answering any questions you might have.
No matter how many books you might read or how many online videos you watch, there's just no substitute for having someone sitting right next to you, guiding you through the difficult concepts.
Online Training
If you don't have the time to schedule an in-person session or travel distance makes meeting face-to-face impractical, we also offer online training sessions. Online sessions can be conducted via Skype, TeamViewer, Google Hangouts or other suitable screen sharing software.
No specific technical knowledge is required to participate in online training. Just a computer with speakers and a microphone.
Many of PCQB clients have found online training as effective and helpful as an in-person session.
Group/Classroom Training
If your organization would like to get a few people up to speed on WordPress, I can help there too.
For a smaller group of two or three, we can schedule a one-on-one session where the other people can sit in and ask questions as well.
For larger groups, we can create a presentation and training session tailored to your specifications and deliver it either at your location or at another suitable location in classroom environment.
How Does WordPress Training Work?
Before any training is scheduled, I'll contact you for a short phone interview to assess your level of knowledge and what you're looking to learn how to do. I'll ask about your level of knowledge and your goals for the training session(s) so I can plan out what we'll cover.
If you already have a website, I'll ask for the URL so I can look it over and be ready to discuss it during our session.
During our session, we can either work directly on your site, or I'll set up a temporary site for us to work on.
Do You Want To Learn Divi?
The Divi theme from Elegant Themes is one of the hottest things in WordPress. With both a front-end and a back-end page builder, Divi puts a lot of power in the hands of the end-user.
We've been working with the Divi theme for over two years. If you'd like to learn about this theme to see if it's right for you or if you've bought the theme and need some help figuring out how it works, we can help. Ask us about Divi training today!
What Can I Learn
Training sessions can cover a wide variety of topics from absolute beginner to advanced customization. Below is a general range of things that could be covered, but it's not an exhaustive list. If there's something you want to learn, but you don't see it here, please ask.
Installing WordPress
Setting Up WordPress
WordPress Configuration
Using The WordPress Customizer
Permalinks and URLs
WordPress Theme Basics
Picking a WordPress theme
Why doesn't my site look like the theme demo?
Understanding WordPress plugins
How to add and delete WordPress plugins
Widgets and widget areas
Uploading Pictures
Adding Posts and Pages
Blog Categories and Tags
Creating and Editing Navigation Menus
WordPress Backups
Updating and Maintaining Your Site
Working with Video (Youtube/Vimeo/Etc)
WordPress Best Practices
Basic SEO using SEO plugins
Securing your WordPress site
Google Analytics